The Singers
The best voices for the Show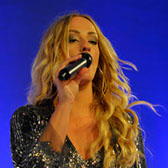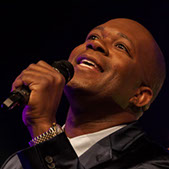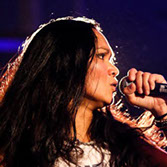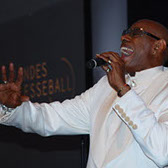 Nicole
Bolley
With Nicole Bolley we have a first class singer who performs with passion and charm. She has worked alongside with Chris de Burgh, Gloria Gaynor, Paul Young, Michele, Gitte, Backstreet Boys and
Take That.
Shiela
Tan
She comes from the Philippines by birth and moved to Germany from Mexico
City. Being a singing bundle of energy, Sheila can be seen as a popular artist on stage. She has been seen working on stage on all continents and in varying Formations.
David
Whitley
David Whitley, who comes from the United States, has played the leading part of soldier John in the Musical 'Miss Saigon' in Stuttgart. Having participated in the TV-Show 'The Voice of Germany', he tucked the jury's and audience's hearts with his performances and has become famous in Germany since then.
Dennis
LeGree
He came to Germany from Miami and participated in the musical 'Starlight Express' in Bochum, where he performed the role of the steam engine 'Papa'. Dennis also sang at the Blind Audition of 'The Voice
of Germany' during which he mistakenly selected Rea Garvey as his mentor
because he mixed him up
with Chris Rea.